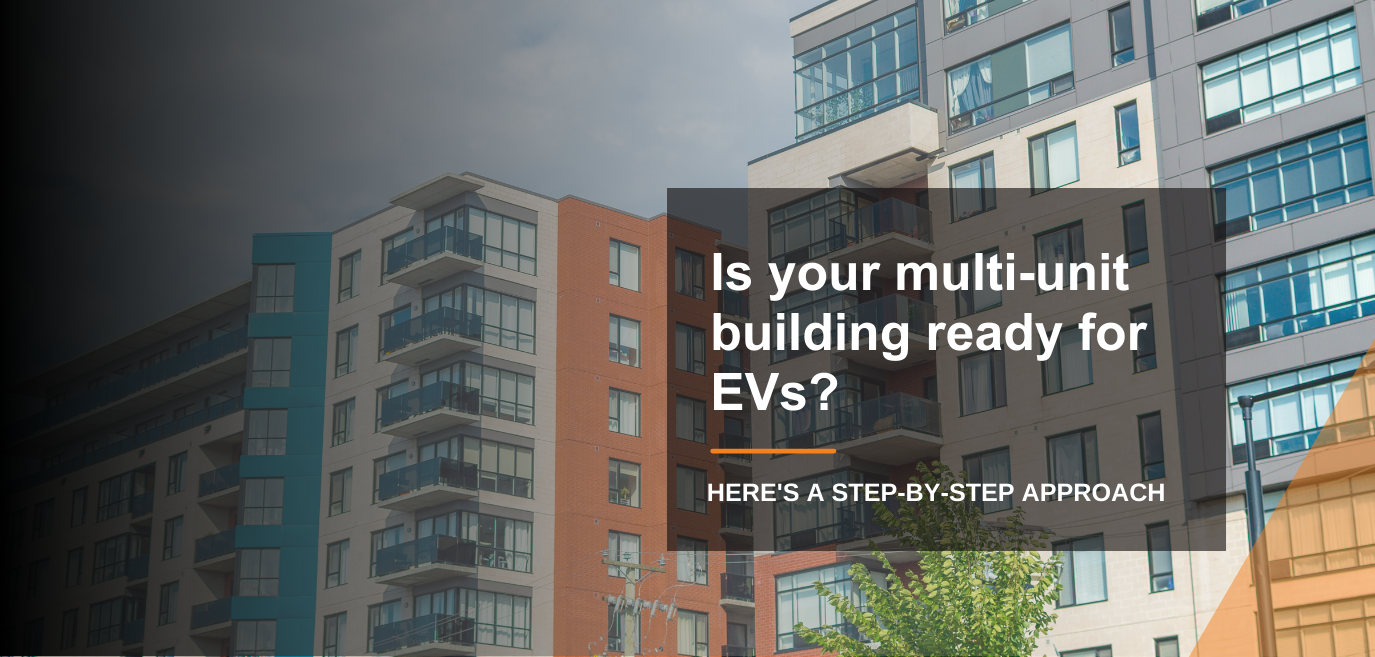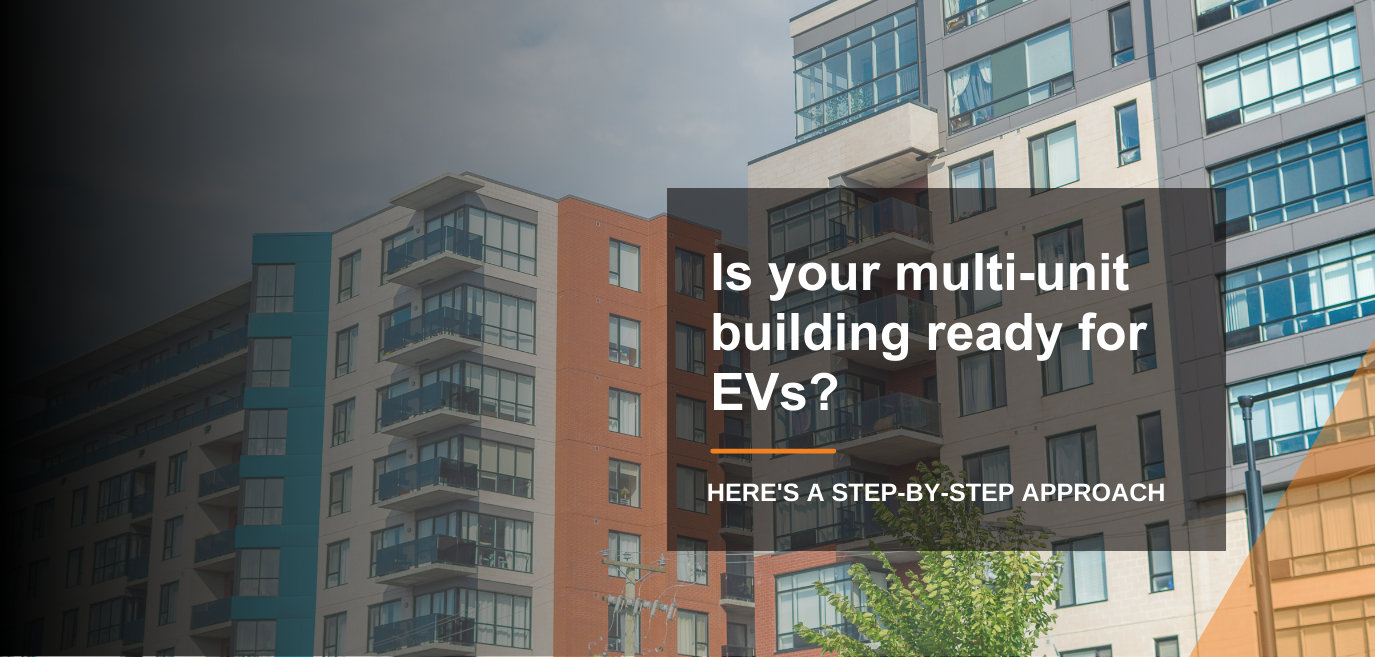 The transition to zero-emission vehicles has begun, and it is picking up speed. Imagine this: every new light-duty automobile and truck sold in Canada will be required to be a zero-emission vehicle (ZEV), such as a battery-powered electric vehicle (EV), in less than fifteen years. This is a significant transformation in a relatively short period of time. With rising gas prices, this change may happen even sooner than expected.
For many people, charging an electric vehicle overnight at home is the most common and convenient option. For homes with a private garage or onsite parking, this is a pretty simple process. But what about the one-third of Canadians who live in apartments and condos? How can owners of multi-unit residential buildings meet the electric vehicle needs of their residents today and plan for the future at the same time? How can residents get involved and help facilitate the transition to electric vehicles?
Here's a step-by-step guide to help building owners and tenants plan for the shift to electric vehicles.
1. Identify motivations and involve key stakeholders
Before getting started, take time to determine the key motivators for installing EV chargers in your building. Consider the following questions:
Do residents in the building already own electric vehicles?
Do any residents plan to purchase an EV, and if so, when?
Are there any residents who see the value of EV charging in the future?
What are other buildings doing? Will EV infrastructure make the building more attractive to new buyers and tenants?
Involve key stakeholders such as residents, condo board members, property managers, and even EV professionals and electrical contractors in these discussions. Surveys can also help reveal the data necessary to understand the current and future needs for the residents and the building. Keep key stakeholders involved and updated throughout the process.
2. Gather information
Take steps to gather electrical, building and parking area plans. Also make note of your metering situation, where the building's main distribution panel is relative to the parking spaces, what type of parking is available (indoor, outdoor, communal spaces), and any other important considerations. During the process, keep all relevant information and documents in one place in order to stay organized.
3. Research
Research the options and types of chargers that may be best suited for your needs. For most residential buildings a Level 2 charger should be suitable. These chargers typically charge an EV battery in 4-8 hours, which is ideal in a residential setting, such as a condo or apartment.
After determining the most suitable charger type, consider the following:
Will the meters be in dedicated or shared parking spaces?
How should the metering be configured – for example will there be a charge per session or monthly billing?
Should the chargers be connected through a network? Smart chargers typically have a service fee associated.
Should the chargers share power with each other or devices on the same circuit to reduce the need for electrical upgrades?
4. Involve the right experts
Consult with a professional such as an electrical engineer, contractor or consultant, who is knowledgeable with EV infrastructure in multi-unit residential buildings. A qualified professional will help streamline the process and provide you with charging options that are right for your unique needs. Many will also analyze the building's electrical capacity and energy load, recommend any electrical upgrades required and/or options for power sharing or networked chargers, and obtain all the required permits and assessments.
5. Walk before you run
Depending on the current and future needs of residents (as determined in the first step), it may not be necessary to do it all at once. Work with your energy professional and key stakeholders to determine your current and future needs. Perhaps your building only needs a limited number of EV chargers now, followed by a road map or policy for future installations as needs change.
6. Take advantage of funding while it lasts
Currently, the Government of Canada is providing funding to cover up to 50 per cent of the costs for EV charging stations through the Zero Emission Vehicle Infrastructure Program (ZEVIP). This funding is limited and is going fast.
Canada is moving quickly towards net-zero emissions and the transition to electric transportation. Preparing your building for EV adoption is a critical step in our collective race towards a carbon-neutral, more sustainable future.
Interested in learning more about EV infrastructure? Visit our Electric Vehicle Infrastructure webpage or contact us to discuss your needs.[/vc_column_text][/vc_column][/vc_row]