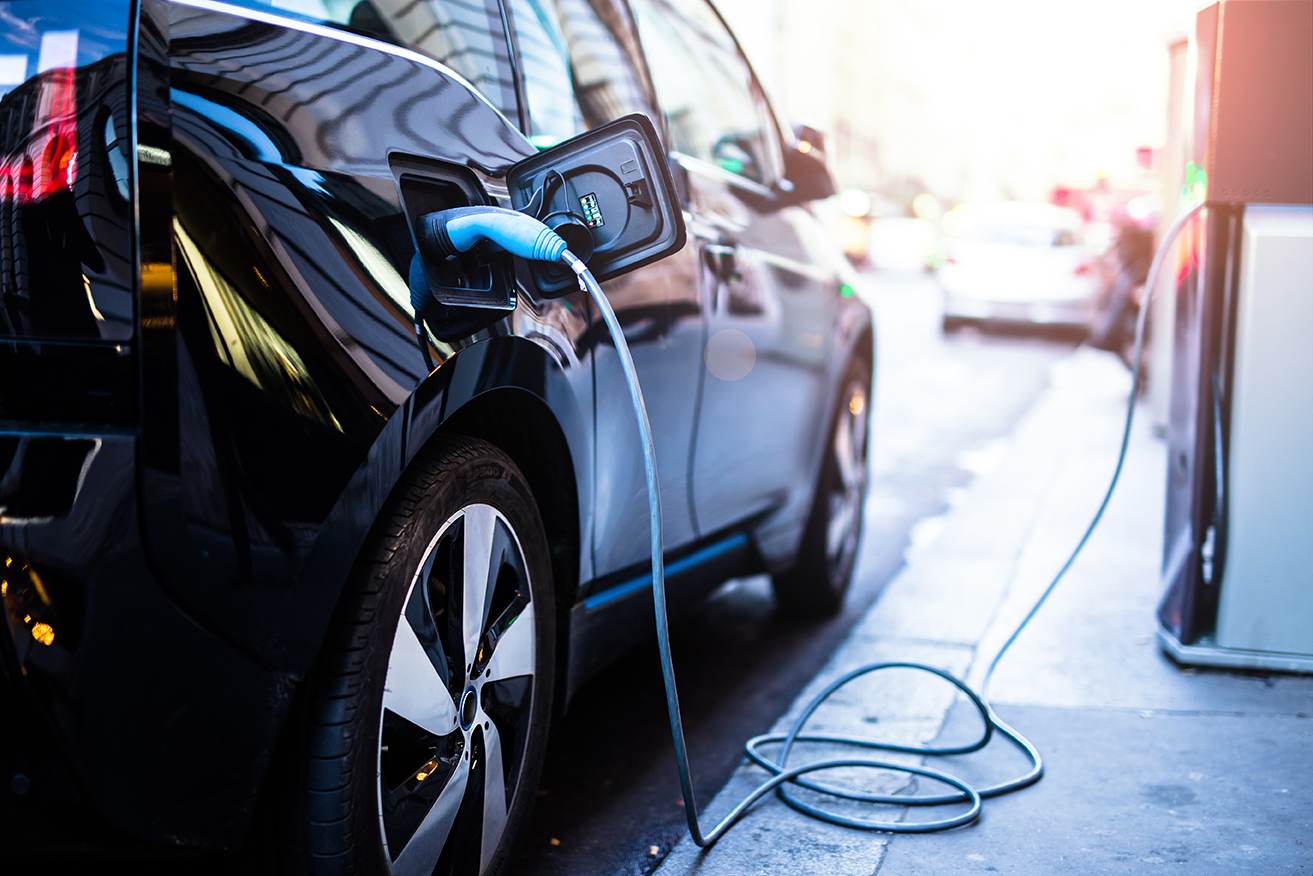 This article was original published in BOMA Ottawa's Info Bulletin.
In 2020, global sales of electric cars rose by 43 percent to over 3.2 million vehicles. Leading the way as the world's largest electric vehicle market is Norway, where the majority of vehicles sold are battery electric vehicles. The country has taken proactive steps to install a large network of electric charging stations, making it easy for people to charge their cars wherever they are. Countries like France and Germany are looking at rolling out clean mobility measures in an effort to reduce toxic emissions, enhance environmental awareness, and promote transportation sustainability. Like Norway, they are setting aggressive targets to reach similar levels of adoption.
Here in Canada, the Government has made a commitment to end the sales of gas powered passenger vehicles by 2040 and a recent poll by KPMG Canada says that nearly 70 percent of Canadians are looking to buy an electric vehicle (commonly referred to as EVs) within the next five years. But, studies conducted by auto manufacturer Volvo indicate that nearly 50 percent of potential EV buyers say the lack of robust charging infrastructure is the single factor keeping them from purchasing an EV, and more than 55 percent claim that range anxiety — the fear of running out of power while driving — is the top barrier to purchasing an EV. Although experts predict that we're at a tipping point for mass adoption of EVs, the gaps in the charging infrastructure networks risk being a roadblock to this shift.
Today, property owners and managers have a great opportunity to leverage the rising wave of enthusiasm for EVs and play an important role in accelerating the shift to clean mobility. By becoming a charging destination, businesses can increase their profile amongst socially conscious consumers. A well planned EV strategy and the right EV charging technology can help property owners and managers attract top-tier tenants and influence more customers to walk through their doors. While there is no one-size-fits-all approach, there are some best practices to keep in mind.
EV drivers need peace of mind.
Most EV drivers will be looking to use your EV chargers to top-up their batteries. Because so many different factors can affect the range of a vehicle, drivers typically want to get as much charge as they can while plugged in. They also want to be able to count on charging when they need it.
To offer the best charging experience, property managers should plan ahead to avoid common pitfalls and issues. This includes deterring "squatters", minimizing charger outages, and having the right number of chargers and the best equipment to suit their needs. Factors such as charging speed, availability, reliability, placement, time restrictions, metering rates and proper signage can make all the difference. Carefully considering each of these factors and finding the best solutions that are tailored to the needs of your tenants is key to the success in any EV charging initiative.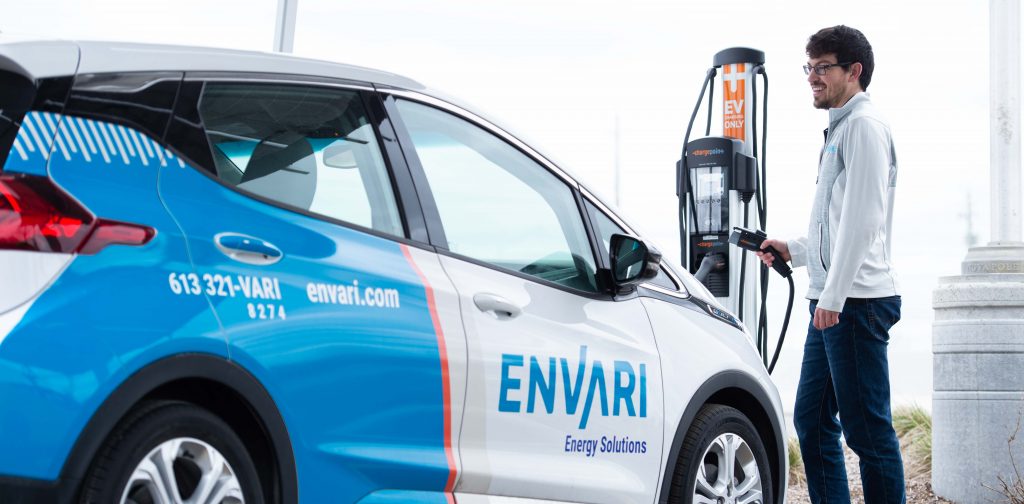 Networks can make EV charging easy for you and more convenient for your drivers.
Just like thermostats, light bulbs and even doorbells, EV charging stations can also be connected to smart networks and managed on mobile apps. With networked EV chargers, property managers can gather automated reports on energy use, costs and even reductions in greenhouse gas emissions. Network solutions can also improve the parking experience. Drivers can use their mobile devices to locate EV charging stations, determine if they're available, and be notified of their charging status.
Control energy costs with power management software.
As EV adoption continues to grow, EV charging infrastructure must grow to meet the demand. However, if phasing in more chargers to keep up with the demand isn't a viable option, there are other solutions.
Power management software can be an economic alternative to increasing EV charging capacity. It enables intelligently sharing and automatic management of existing power between several stations to charge more vehicles using less electricity. Although each vehicle may charge at a slightly slower rate, power management enables a larger number of vehicles to charge simultaneously during peak hours.
A solutions provider can help you make the right choices.
As EV's are relatively new, it's important for businesses to seek guidance from experts while navigating what can seem like uncharted territory. Finding a solutions provider that will work with you to identify the optimal solution and develop a plan for installation is the ideal scenario for commercial real estate deployments.
A solutions provider will conduct a thorough analysis of a building's existing electrical infrastructure and load profile to determine the number of chargers possible and the most appropriate charger type. They can also help property managers develop the best strategy and avoid common pitfalls, ensure parking tenants have a positive experience and that their business receives a strong return on investment. Most importantly, a solutions provider can help you plan for future network growth.
For extended life and improved reliability, solutions providers can also help facilitate the maintenance of charging stations — and for good reasons! EV drivers get extremely frustrated when they arrive to use an EV charger, only to find that they are out of order. To make matters worse, EV owners are very active in sharing online reviews of charging stations, which can lead to reputational issues if chargers are not reliable. Most business owners need experts to handle these types of challenges. By outsourcing the operation and maintenance of the charging service to an experienced EV operator, business owners gain some peace of mind knowing they have the front-line technical support needed to quickly repair outages and mitigate user issues.
Be a part of the EV-lution!
Sales of EVs are on the rise and battery technology is constantly improving. Today, consumers are favouring more sustainable modes of transportation. This rapid growth in EV sales will have to be matched by a growth in the number of public charging stations, making now a vital time to future-proof your building with EV infrastructure. Become a part of the new electric mobility revolution, and show your customers, employees, tenants or residents that your company is ready and committed to a sustainable future.
For more information on how Envari can help you install EV charging stations, visit Envari's Electric Vehicle Infrastructure Solutions webpage.