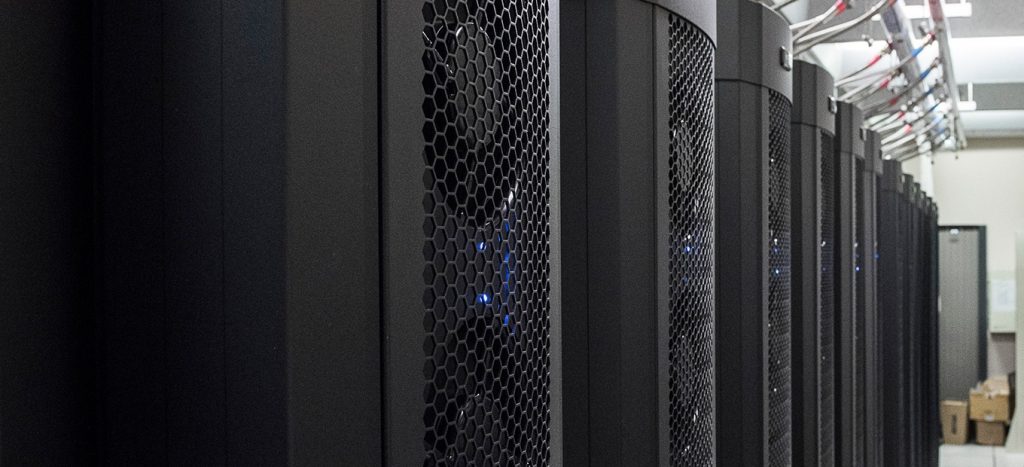 While technological advancements have brought vast improvements to the lives of many, they have also had an adverse effect on our environment. It's time to use this technology to reverse the impact we have had on the world around us.
When looking for ways to reduce their carbon footprint, many organizations first look to the "low-hanging fruit" –
"the obvious or easy things that can be most readily done or dealt with in achieving success or making progress toward an objective"(Merriam-Webster). For buildings this might be changing out older incandescent bulbs to compact fluorescent bulbs or LED to reduce the amount of energy used. Compared to incandescent light bulbs, an ENERGY STAR LED light bulb uses up to 75% less energy and by replacing just one incandescent light bulb you can save 400 pounds of GHGs from entering into the atmosphere. The math on this is pretty simple. By simply retrofitting the lighting of a building to LED, organizations will see not only huge energy savings but will drastically reduce the amount of GHGs they are releasing into the atmosphere.
Going after the low-hanging fruit was the approach taken by Ottawa Community Housing (OCH) when they first started to look at sustainable upgrades to their portfolio of 15,000 units in Ottawa. With most of their properties built in the 1960s, 1970s and 1980s, OCH found that many of the buildings were not only not well-built, but they were built with little thought to sustainability and energy conservation. Budget restraints prevented OCH from focusing on sustainability until a new operating agreement was reached pinning the utilities and providing motivation to make changes and improve overall performance.
After a successful water retrofit saw savings of $5 million annually, OCH partnered with Envari to move forward with lightning retrofits. Phase 1 was completed in the spring of 2015 and saw a retrofit of common space lighting; lounges, hallways, and stairwells were all upgraded to LED. Phase 2 and 3 of the retrofit program are underway and focus on interior common space in smaller buildings, as well as exterior lighting and parking garages. In approaching each retrofit separately and providing concrete evidence of savings, OCH has been able to move forward with more complex plans and upgrades. Their next big project in partnership with Envari is building monitoring which will allow them to be far more proactive in reducing energy costs. The current system does not allow OCH to monitor its buildings heating and cooling; they are left relying on tenants to inform them if the heat is not working. But moving towards building monitoring they will receive timely notifications and be able to act quickly to remedy the issue. All of these improvements have allowed OCH to cut costs and enhance the comfort of their tenants.
While this is something all municipalities, organizations and even individuals can do to reduce their carbon footprint, it is also just the beginning for organizations looking to move in a truly sustainable direction. For those with less capital restraints, it is prudent to create a plan to move towards a more holistic approach for reducing GHG emissions and energy costs. Organizations can gain a better understanding of their energy consumption and work towards reducing costs by investing in larger retrofits, sensors, meters and more. The benefits to this approach are substantial savings which will please the financial analysts, while still moving towards sustainability and thereby proactively helping the environment.
Envari has partnered with municipalities such as the City of Ottawa on a number of projects; private corporations such as Kanata Research Park (KRP) have also made use of Envari's dashboard services. KRP chooses green energy for its public and common areas, sees green energy as a competitive advantage. In an effort to address the typically large carbon footprints of commercial properties, KRP developed a green plan that positions environmental sustainability as a hallmark of a higher standard of care for its tenants. KRP partnered with Envari on building automation systems that can quickly adapt to their clients' needs. The data pulled allows them to spot trends and address problems in real time. The system is so sophisticated that it can diagnose itself before contacting a technician. It does this by learning tenant behaviour which eliminates the need for energy wasting manual overrides, this flexibility allows them to give a tenant extra HVAC when required without wasting energy to do so. KRP has found the path set out for them by Envari has provided them with significant energy savings while reducing their carbon footprint.
Smart Buildings by Envari provides municipalities and companies with the ability to reduce their impact on the environment while seeing significant energy cost savings. With immediate paybacks in energy savings the cost of going green costs far less than it used to and the impacts are huge. Cutting your carbon footprint while cutting costs is a win-win situation.