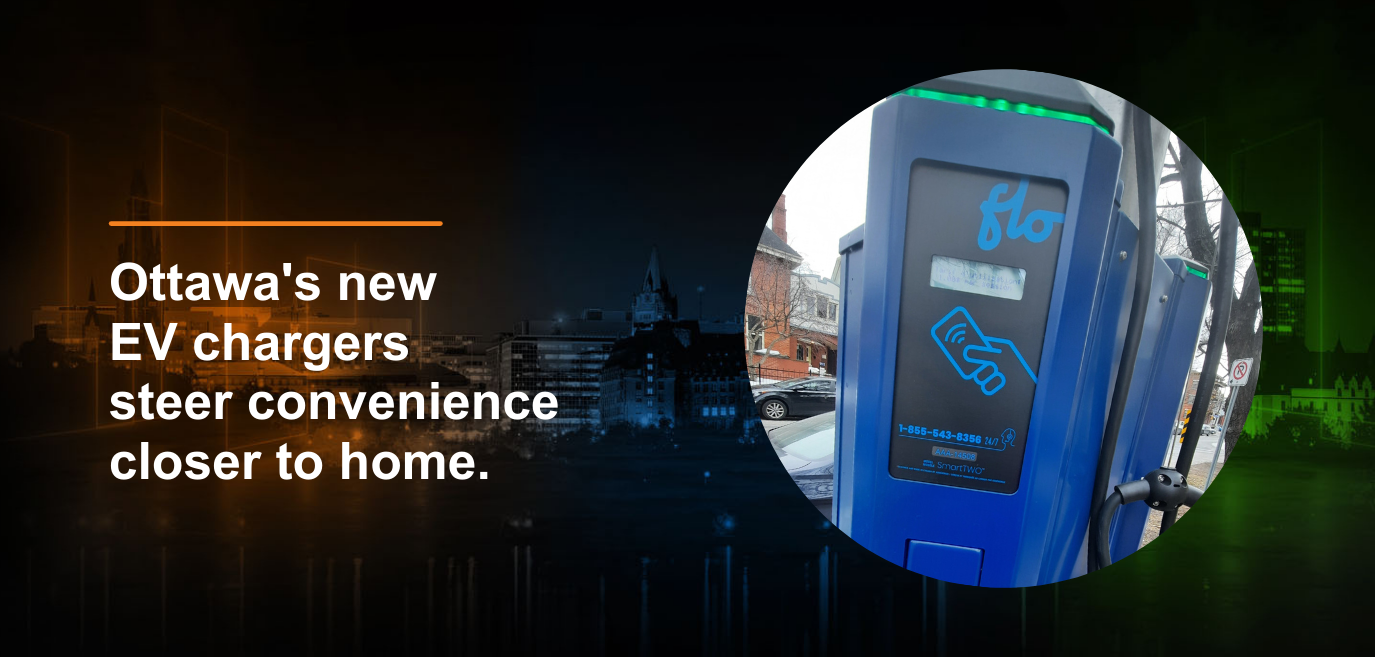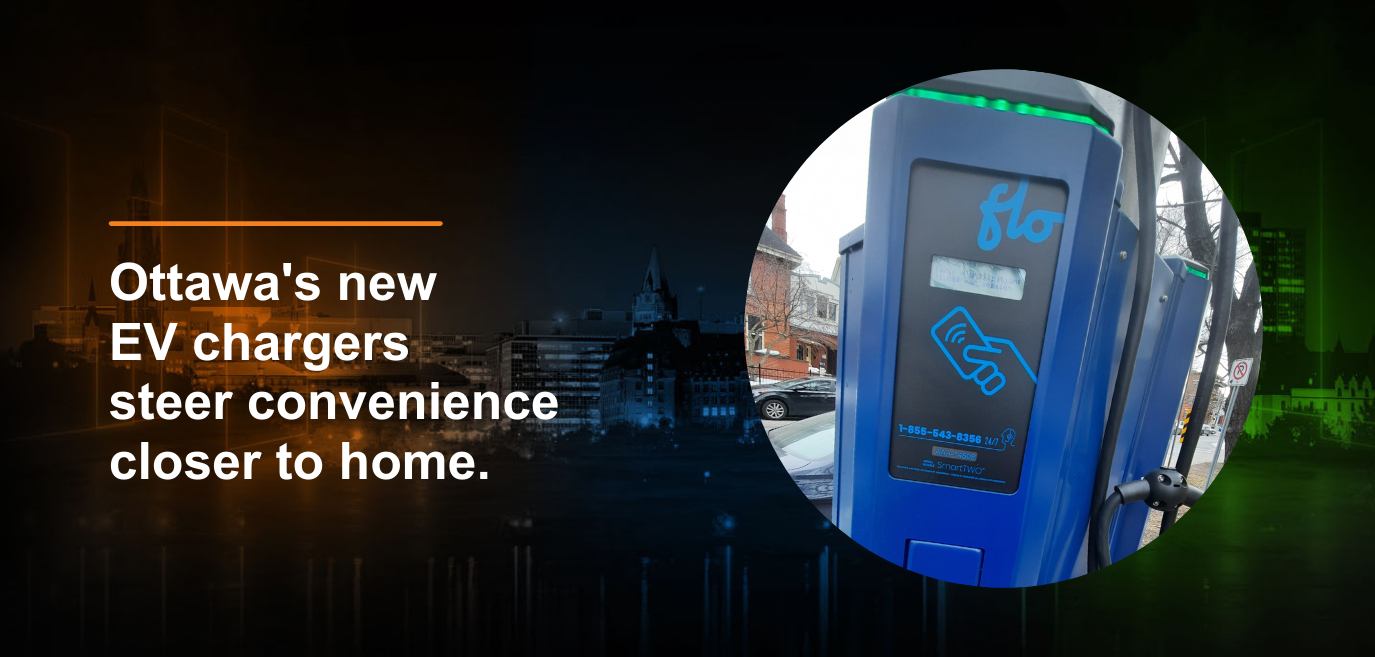 A question that many people ask before purchasing an electric vehicle is where to charge it. So, the City of Ottawa and Envari Energy Solutions have teamed up to install 24 new electric vehicle charging stations in a variety of neighbourhoods across the city. The new stations will make it easier for Ottawa residents and visitors to the city to access electric vehicle chargers when and where they need them.
Where can the new chargers be found?
There are 24 NEW City of Ottawa electric vehicle chargers found at the following 12 locations:
301 Laurier Avenue East
190 Richmond Road
118 Cartier Street
170 Primrose Avenue
245 Crichton Street
122 Daly Avenue
186 Main Street
283 Cyr Avenue
930 Wellington Street West
Adjacent to 6 Oak Street
Adjacent to 1551 Lycée Place
113 Beechwood Avenue
Each site is equipped with two Level 2 Flo chargers which provide 35 to 45 km per hour of charging. Users are charged $2 per hour and there is a convenient way to pay using the Flo mobile app.
This project drew support from the federal government under the Zero Emission Vehicle Infrastructure Program.
Charging stations at City Park and Ride and community facilities
In addition to the 24 new chargers, charging stations are also available at the following City Park and Ride and community facilities:
Chapel Hill Park and Ride
Bob MacQuarrie Recreation (Fast Charger)
Lois Kemp (Blackburn) Arena
Public charging stations are now available across Ottawa and beyond
There are over 223 Level 2 and Level 3 charging ports in and around Ottawa and over 5,000 in Ontario.
Level 2 charging stations are the most common type of public charger in Ottawa. These types of chargers are often located at shopping malls, grocery stores, community centres and on-street parking areas. A level 2 charger can charge your battery from empty to full in approximately eight hours.
Level 3, or fast charging stations, are typically located along major travel corridors such as 400-series and local highways. These chargers can charge your battery from empty to 80 per cent in about 30 minutes.
The number of charging stations in Ottawa and across Canada continues to grow. Keep up to date with new and existing charging stations with these convenient maps:
Join the EV-lution!
To learn more about this important initiative, visit the City of Ottawa website.
To learn more about how to get started with EV charging and incentives for EV charger installations for fleets, businesses, and multi-unit buildings, visit our Electric Vehicle Infrastructure webpage or contact us.