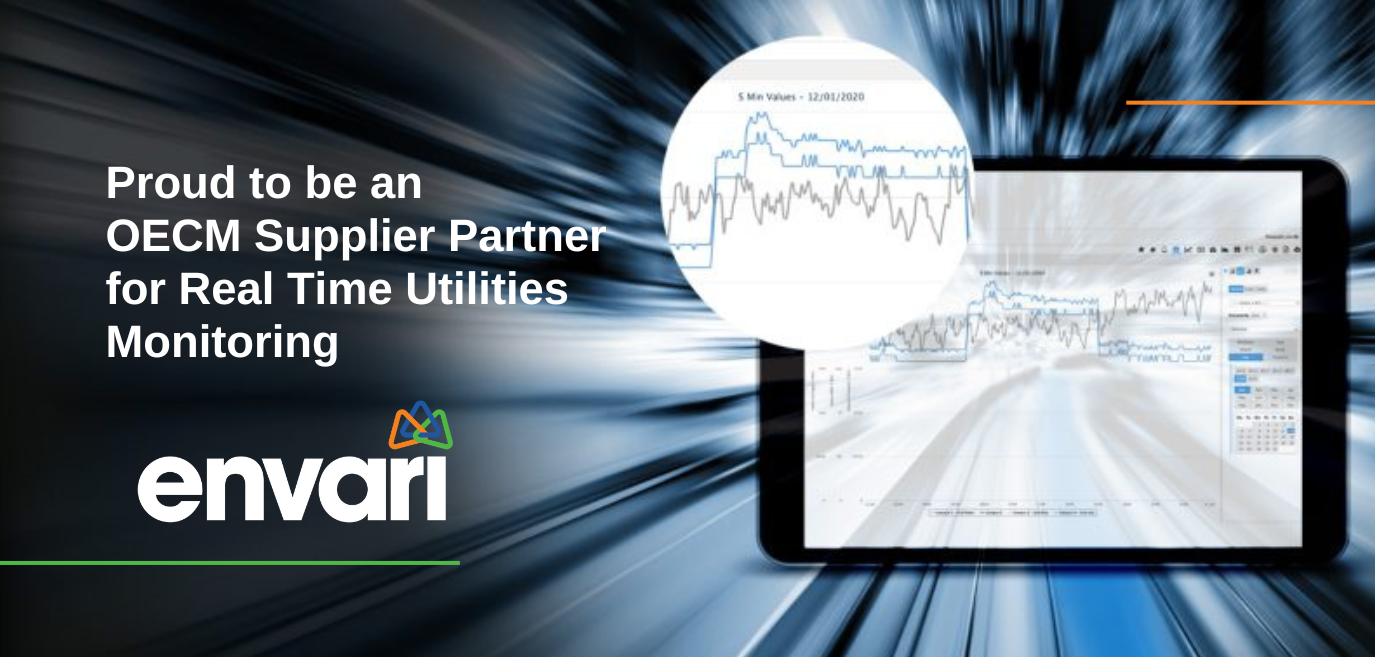 Envari is now an Ontario Education Collaborative Marketplace (OECM) Supplier Partner providing "Real Time Utilities Monitoring Services" through OECM's Marketplace of products and services. Envari was selected through a competitive process.
OECM members can optimize their utility data monitoring (including electricity, natural gas, water, steam, and more), consumption tracking, load profiling and energy dashboard services through Envari. This equips OECM facility managers with access to real time data at their fingertips, anytime and anywhere. By monitoring utility data and identifying anomalies in usage patterns, OECM members will be better equipped to identify areas of opportunity for improvements in energy efficiency and cost savings.
Visit the OECM's website here or contact us about how we can assist OECM members.
ABOUT OECM
The Ontario Education Collaborative Marketplace (OECM) is a Broader Public Sector, not-for-profit group procurement organization, offering a marketplace of competitively sourced and priced products and services that deliver savings and efficiencies to Ontario's publicly funded organizations. OECM members include 72 school boards, 20 universities, 24 colleges, and another 90 members representing the broader public sector and not-for-profits.
P: 647.800.8811