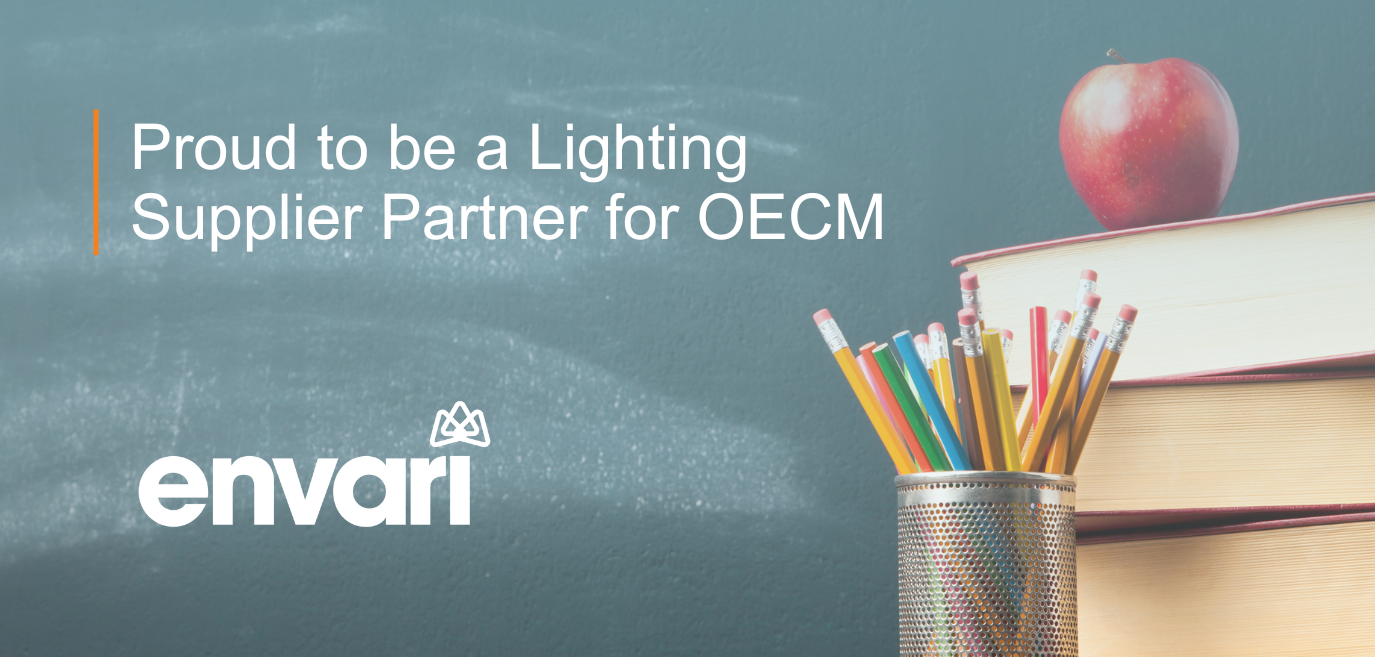 Envari Energy Solutions is proud to have been awarded a preferred vendor status with Ontario Education Collaborative Marketplace (OECM).
OECM is a not-for-profit sourcing partner that conducts procurement for Ontario's Education sector that are compliant with the Broader Public Sector (BPS) Procurement Directive and trade agreements.
With a Lighting Consulting Services Agreement (Master Services Agreement) in place, Envari can provide lighting solutions as OECM's Supplier Partner (preferred vendor). Envari was selected through a competitive sourcing process and now appears as one of only three Lighting consulting vendors through OECM's Marketplace.
Visit Envari's landing page on the OECM's site here or contact us about how we help OECM members with lighting solutions.
ABOUT OECM
The Ontario Education Collaborative Marketplace (OECM) is a procurement organization, offering a marketplace of competitively sourced and priced products and services that deliver savings and efficiencies to Ontario's publicly funded organizations. OECM signs Master Agreements with all awarded supplier partners.
Among other things, OECM manages supplier performance, conducts business reviews and, as a liaison between supplier and their customers, oversees management of issues.
OECM members include 72 school boards, 20 universities, 24 colleges, and another 90 members representing the broader public sector and not-for-profits. In total, OECM has over 330 unique supplier partners offering preferred products and services for its membership.
P: 647.800.8811