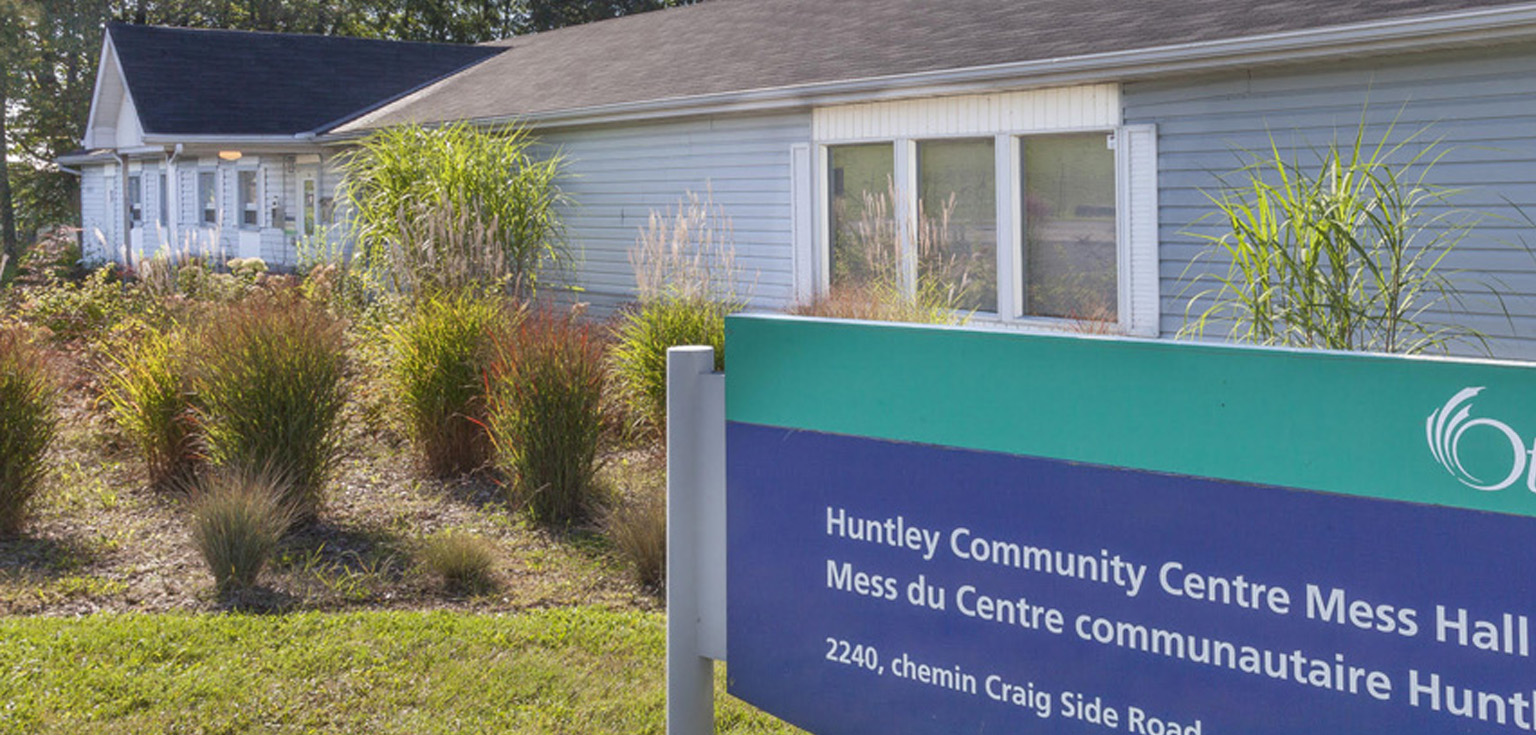 This article was originally published by The City of Ottawa.
In 2018, Huntley Community Centre's aging propane heating system was upgraded to a ground source heat pump. Although propane is a reliable choice for heating, it is more expensive and has a higher carbon footprint than natural gas or electricity.
The heat pump is into its third winter and continues to do a great job of keeping the building warm. The community centre now uses 76 percent less energy for heating, saves over $2,400 a year on energy bills and has reduced its annual greenhouse gas emissions from 14.4 tonnes to just 0.6 tonnes.
What is a ground source or geothermal heat pump?
A ground source heat pump, also known as a geothermal heat pump, uses the earth, ground water or both to heat a building in the winter and cool it in the summer. There are three types of ground source heat pump: closed loop, open loop and direct expansion.
Huntley Community Centre has an open loop system. This type of heat pump uses a lake, river or another body of water to exchange heat. The Huntley Community Centre, located in Carp, is situated on the Oxford aquafer making it a great candidate for this type of heat pump. Water is drawn from an extraction well, run through a heat pump to provide heating or cooling and then returned to an injection well so the aquafer is not depleted.
Open loop geothermal systems have the highest efficiency of all heating and cooling systems, so the City will make every effort to employ them where they are feasible. The City is working to reduce greenhouse gas emissions from all its operations to zero by 2040.
---
Heat pumps will play a large part in reducing greenhouse gas emissions. Contact us today to learn more about heat pumps and how they can benefit your business.
---