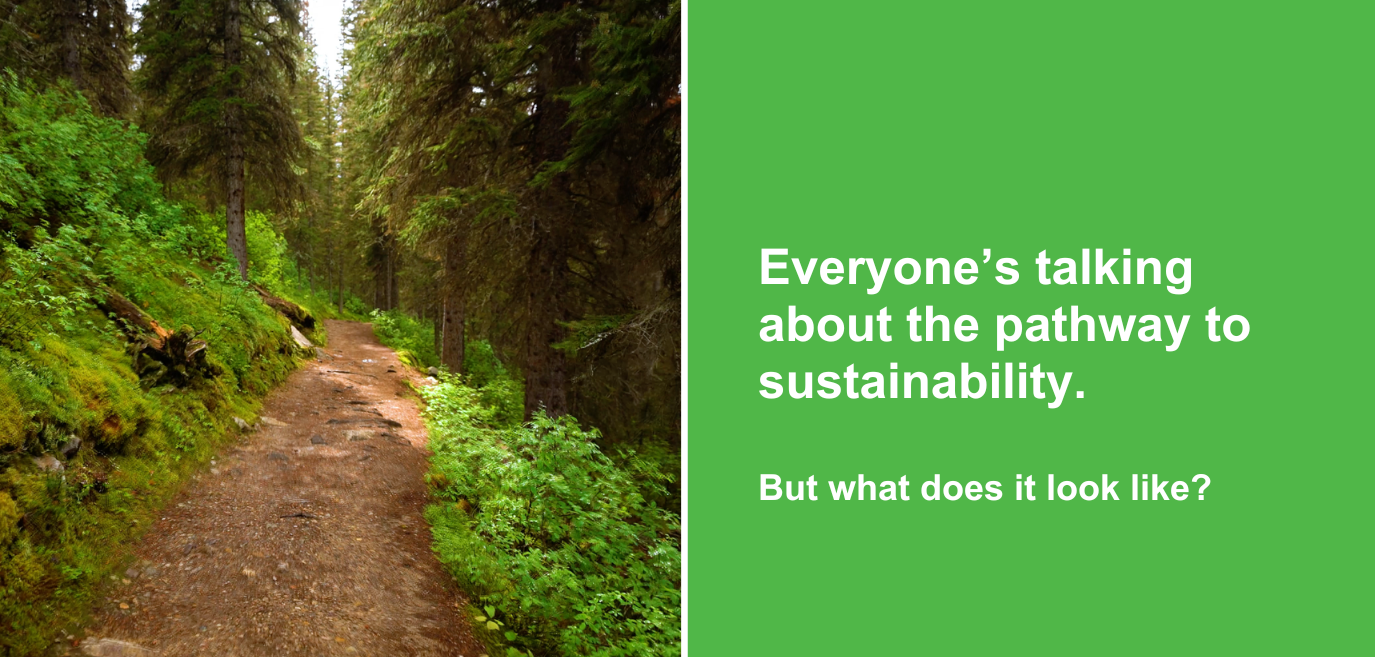 The climate crisis has spurred a global mission to reduce greenhouse gas emissions. Governments around the world are taking action (some more than others), and some, like Canada, have introduced unprecedented incentives for businesses to do the same.
There's also the challenge of having the necessary technologies, resources, and expertise to capture and crunch the data, never mind keeping up-to-date with the changing energy market and new regulations.
So, how do you crack the code on cutting your carbon footprint? While there's no universal solution, there are steps you can take to clear the way.
Assess and identify
Carbon action requires carbon insight, so it's best to start by engaging a trusted partner to audit your energy consumption. From here, you should see a direct correlation between your utility data and scope 1 and 2 carbon emissions.
The goal is to gain a clear picture of your biggest emitters across your fleet, lighting, building and electrical systems. This knowledge can illuminate the most impactful measures you can take to cut your emissions, including opportunities to fuel-switch and other project recommendations.
Plan and implement
The next step is to have a trusted partner design and cost out the appropriate building projects. With the right analysis – factoring in long-term, total cost of asset ownership – you'll likely find the numbers make sense.
This is especially true if you can align your replacements or retrofits to your current capital plans – i.e., the life cycle of your existing infrastructure. Unless you've got a hyper-aggressive carbon target, why dispose of good equipment prematurely?
When you've made the business case and allocated the capital, it's time to mobilize the experts. These can include mechanical, electrical or lighting engineers, ideally ones specializing in technologies like building automation or EV infrastructure.
Measure and offset
Post-commissioning, it's critical to measure your success and define any carbon-offsetting requirements. A smart energy dashboard can help.
Electricity, gas, water, steam – a good dashboard with built-in analytics can monitor it all, helping you better manage your utility consumption in real time. Better yet, you can measure your carbon progress week over week, month over month and year over year to help you stay on track.
Keep in mind that it won't be long before this level of insight is table stakes. People are holding businesses accountable to their climate promises. This applies to carbon offsets, too, as new standards continue to emerge to ensure their validity. On that note, if offsets are necessary, select ones certified by third parties.
Your pathway is clear
Be it from stakeholders, tenants, staff or customers, almost every business is facing some degree of pressure to be more sustainable. Now is the time to factor carbon reduction into capital planning and social stewardship.
To do this, every business needs to get buy-in from its executives and shareholders from the start. This is a new type of commitment. There will be money involved. But the investments we make today will shape our emissions profiles for years and even decades to come, so it's time to rethink the simple payback.
The good news is that your pathway to sustainably doesn't have to be complex. Whether you have a plan in place, need to develop a plan, or have no idea where to start, the best way forward is to seek out a trusted advisor. With a partner that's done it, you can uncover sensible ways to reduce your emissions for the long-term – and in a way that makes financial sense for your business today. (Yes, it's possible.)
In a world of net-zero targets, it's time to competitively position your business. It's time to face the future with optimism.